Five years ago, Arsonsisi, an industrial coatings manufacturer based in Italy, developed a forwarded-thinking powder color palette for architectural applications, furniture and general finishing.
For several months in early 2017, a sales and marketing team from the company's Verbania plant worked closely with a color research specialist to curate the collection that reflected emerging trends across multiple industrial sectors.
The goal was to forecast hues and finishes that would be on trend by 2020, but also endure for 20 years. These ambitious efforts resulted in the creation of the Top Quality Collection J20.20, a beautiful assortment of polyester powder coatings carefully selected to work harmoniously together and offer timeless aesthetic appeal.
The 35 curated colors are more than just striking with outstanding aesthetics - the powder meets stringent QUALICOAT Class 1 specifications with excellent mechanical characteristics and resistance to corrosion and exterior elements.
The color collection, suitable for both interior and exterior applications, has broad appeal for extruded products like window frames and wall panels, as well as general finishing applications like patio furniture, lighting, metal office furniture and home accessories.
Today, the color collection is part of PPG's powder legacy since the company acquired Arsonsisi's powder manufacturing business in the spring of 2022. In fact, the J20.20 represents PPG's first architectural powder color collection in the EMEA (Europe, Middle East and Africa) region.
"The J20.20 powder coating collection for architectural is a great addition to PPG's portfolio and it provides a strong competitive advantage in metallic finishes" said Anne Banuls, regional powder business manager Industrial Coating EMEA.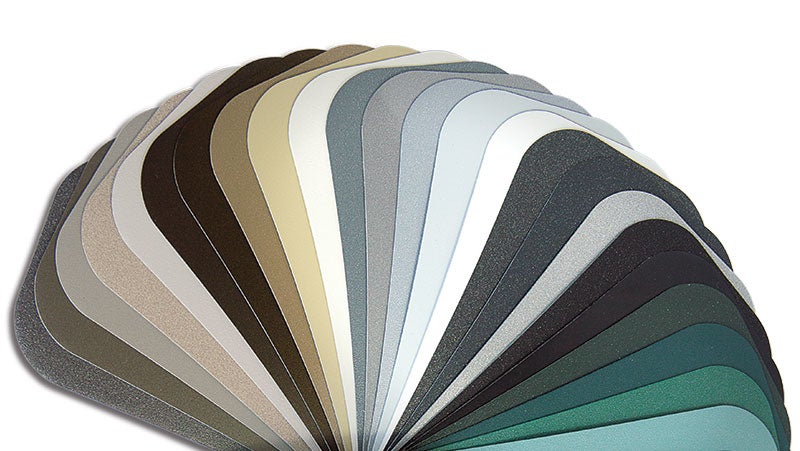 About the J20.20 Collection
The collection features carefully curated pastels, neutrals, metallics and textured finishes, organized into seven natural element-inspired palettes that reflect emerging and influential design trends across cultures, design styles and industries.
Water is inspired by the aquatic blues of streams, oceans and rivers
Soil is a collection of beautiful neutrals inspired by shades of the earth
Metal is inspired by the natural beauty of iron, copper and rust and perfectly complements industrial and contemporary design styles
Flora reflects the colors of our plant ecosystem and is ideal for biophilic design styles
Space captures the celestial and striking beauty of the cosmos
Snow is a winter inspired collection that ranges from warm whites to cool icy grays
Precious reflects the genuine beauty of precious gems and metals
PPG to Showcase J20.20 Collection at P&E Milano Coating Days
The J20.20 collection is one of the PPG offerings that will be showcased at the P&E Milano Coating Days, organized by the publication, La Rivista del Colore. PPG is a proud first-time sponsor of the event, scheduled for October 26-27 at the renowned Leonardo Da Vinci Museum (Milan, Italy).
The two-day program will offer a comprehensive overview of technological innovation in the field of surface treatments with a concentration on powder coating and sustainability for products and systems in the industrial liquid painting.
In addition to the J20.20 color collection, PPG representatives will showcase Vining Ivy, PPG's 2023 Color of the Year, along with several cutting-edge powder innovations, including:
The event will be attended by more than two dozen PPG customers from Italy and several EMEA powder distributors.
PPG representatives participating in the Milan event including Dimitri Raso, sales and technical service manager for France, Belgium and North Africa, and his technical team, as well as the industrial coatings communications team based in EMEA.
Get in touch to receive more information about the event and our products >