Color Services
A global leader in color styling and trends, PPG defines color direction for more surfaces and across more industries than any other coatings company in the world.
Working with leading original equipment manufacturers and product designers, our color stylists and chemists offer inspiring color services that deliver the ideal shade, tone, value and saturation every time, expertly taking color from conception to the market with batch-after-batch consistency.
PPG Global Design and Color Expertise
PPG color experts track international color preferences and the latest trends in automotive, fashion, architectural and interior design to develop new colors and palettes that differentiate our customers, support their brands and capitalize on the influence of color on purchasing decisions.
Each year, our color experts, from a cross section of industries around the world, meet to discuss the most influential factors shaping color and design trends. The result is a color trend forecast that is unmatched in scope and expertise in the paint and coatings industry.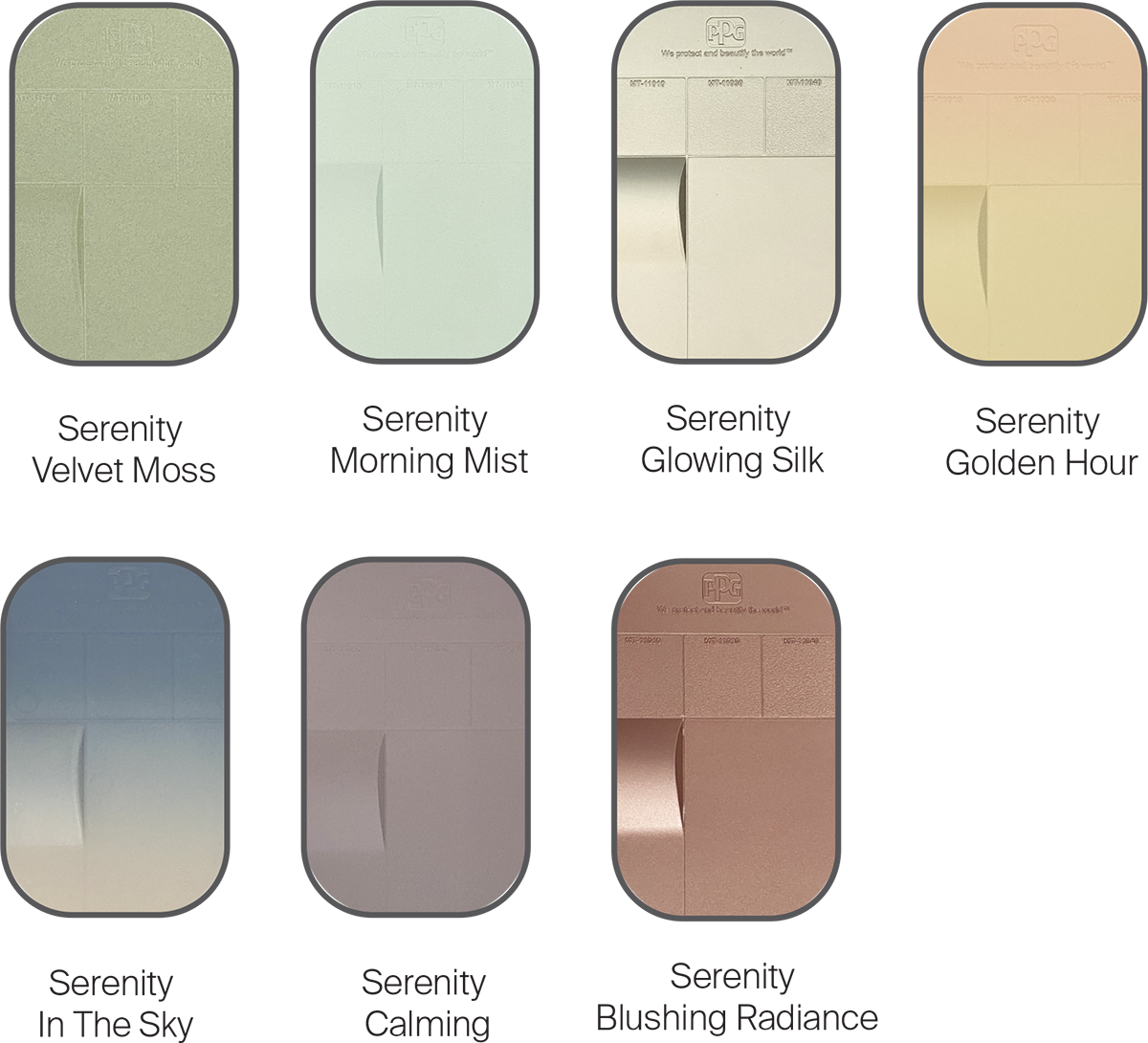 Spraying on a custom created panel, PPG's unique design showcases our ability to coat multiple shapes and surfaces.