In March, PPG returned to the Inspired Home Show in Chicago to showcase our line of non-stick coatings for cookware and bakeware, including our latest sol-gel "ceramic" offering, PPG FUSION® Pro, made without any PFAS (polyfluoroalkyl substance).
Over 50,000 housewares professionals and retail buyers attend IHS each year to meet with suppliers and discover new products and innovations.
We asked Summer Sager, a senior color specialist for PPG's Industrial Coatings business, to share her thoughts about the show.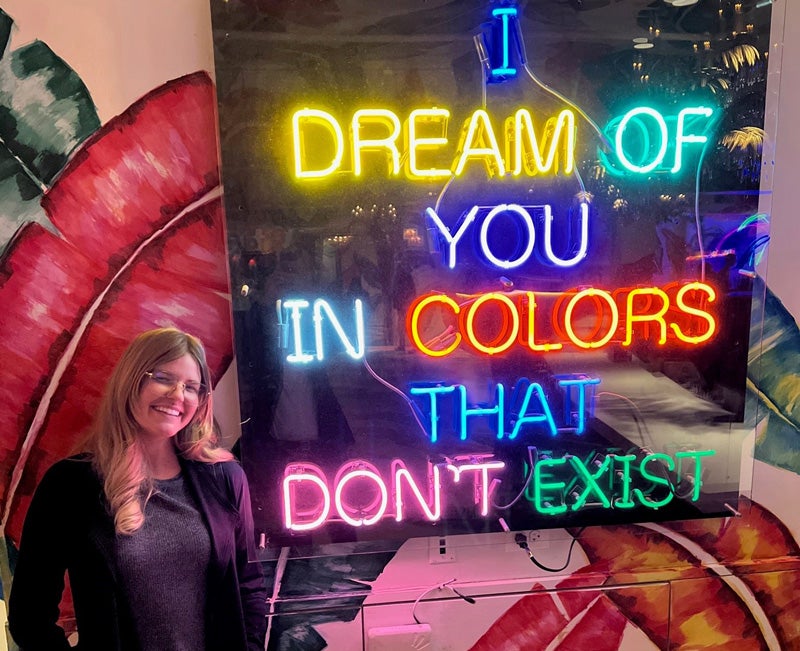 How would you describe your experience as a first-time visitor?
I found the Inspired Home Show to be just that, inspiring.
With hundreds of exhibitors attending that represent many different facets of the home goods industry – from cookware/bakeware to textiles to kitchen tools to tabletop décor – the show offered a wealth of insights on the latest market trends.
What were your thoughts about the show from a color perspective?
Color was front-and-center and often leveraged as the main way consumers can express themselves in their unique home environments.
Given the broad range of materials used (glass, ceramic, paint, fabric, etc.), color truly has an opportunity to play a major role in product differentiation, whether that is leveraging existing colors in new ways or creating entirely new tones and effects to mimic different materials.
What were the biggest takeaways for you?
Walking the show gave me a further understanding of the importance of offering products that are on trend, as all these different elements are what come together to create a cohesive home aesthetic.
I was proud to see that PPG really set itself apart from the other displays by using color stories, including PPG's 2023 color of the year, Vining Ivy, to present our coatings in a cohesive and refined manner.
The team of color experts at PPG put a lot of thought and creativity into their products, making color selection fun and approachable, and visitors to the booth were enthusiastic about the offerings. It will be exciting to see how PPG uses the inspiration gained from this show to find inventive ways to combine different colors, textures and effects to ensure that our products offer the ideal combination of performance and beauty leveraging PPG's creativity.