The Ford Motor Company of South Africa is investing more than $1 billion to upgrade its manufacturing operations in the Silverton Assembly Plant in Pretoria. The capital will be used to install new equipment and technology, but also to bring in experts to run them, including professionals from PPG's Coatings Services business.
Representatives from PPG will operate and maintain the electrocoat lines that are instrumental in Ford's plans to expand production of the new Ranger pickup truck at the facility.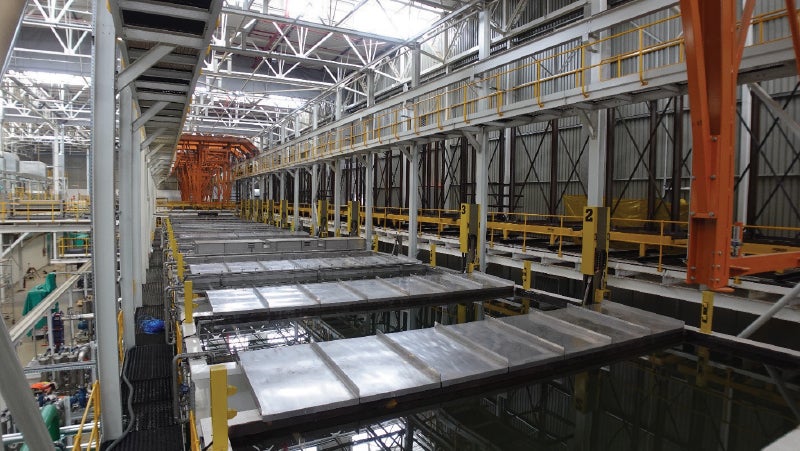 Delivering a Ready-Made Solution to OEM
According to Rodolfo Ramirez, PPG's global general manager, Coatings Services, PPG has three ways to service customers: help them implement their own free-standing coating lines; operate a customer's in-house coating line; and provide engineering solutions, including equipment design and installation. PPG also works with external partners on incorporating key components, such as ovens, tanks and application equipment.
"We can design, engineer and integrate a coatings plant/line for a customer. Then deliver it as a turnkey solution, or operate it for them, as is the case with Ford Motor Company of South Africa," explained Ramirez.
The $1.05 billion (R15.8 billion) investment is the biggest in Ford's 97-year history in South Africa. The company says it also represents one of the largest-ever investments in the country's automotive industry, boosting Ford Motor Company's production capacity and creating about 1,200 new jobs.
"This investment will further modernize our South African operations, helping them play an even more important role in the turnaround and growth of our global automotive operations," says Dianne Craig, president, Ford's International Markets Group. "Ranger is one of our highest volume, most successful global vehicles. This investment will equip our team with the tools and facilities to deliver the best Ford Ranger ever, in higher numbers and with superior quality."
The upgrades to the Silverton facility will increase the annual production capacity of Ford Rangers from 168,000 to 200,000, growth needed to meet both domestic demand and export needs in over 100 global markets.
The investment also supports a partnership with German automaker, Volkswagen. Ford says the plant will manufacture Volkswagen pickups trucks as part of the Ford-VW strategic alliance.
With the increase in vehicles produced at the plant, it was critical for Ford to maximize efficiency to keep pace, including upgrading its coatings operations.
High-Technology Coating Solutions
PPG Coatings Services is a leading provider of protective coatings with a global network of 34 Regional Coating Centers that span seven countries.
These facilities provide customized outsourced coating services throughout North America and Europe for more than 900 OEMs, tier suppliers and parts manufacturers in industries like automotive and heavy-duty equipment.
Ramirez says PPG Coatings Services' full range of high-technology coating solutions include electrocoating, powder coating, liquid paint, polyurea coating, lightweight aluminum coating and other custom coatings.
Specifically, the plant uses several low-temperature solutions, including PPG POWERCRON™ 6200HE electrocoat, a technology that cures at 15-20°C, and PPG ULTRAX™ 94D, a liquid alkaline cleaner developed for use in low-temperature cleaning.
Beyond coatings solutions, PPG can operate coatings equipment inside a customer's facility through the INSITE™ program, as they do with Ford in South Africa. This allows the customer to focus on manufacturing, while outsourcing day-to-day coatings operations, giving them all the benefits of a dedicated in-house coatings line without the need to manage the challenges that come with running a coatings line.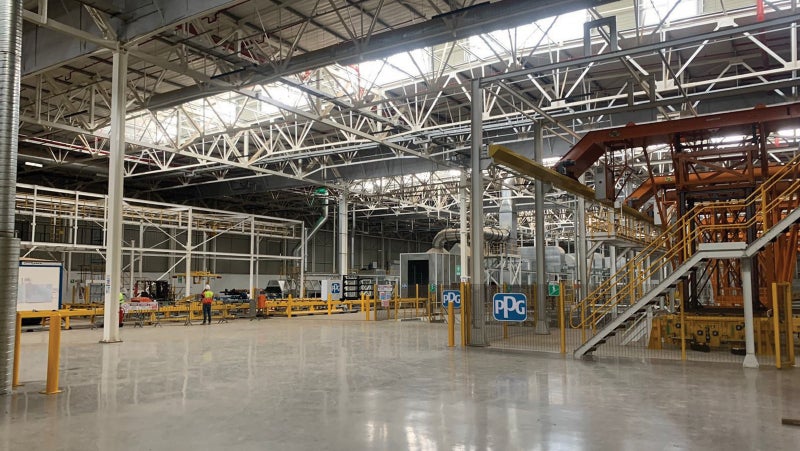 Ramirez says that as shops and OEMs demand a higher quality of coating — and faster throughput —PPG's Coatings Services business is playing a more vital and critical role for customers around the world.
"It is not just automotive," Ramirez says. "It's general transportation, commercial vehicles and heavy-duty equipment markets that are also interested in improving their asset life, and that all starts with corrosion protection."
For more information about PPG Coatings Services visit https://www.ppgcoatingsservices.com