Color is so much more than meets the eye. Color plays an important role in our world, influencing our thinking, behavior and reactions.
PPG's annual color forecast identifies colors and hues that appeal to customers based on industry research, world events and changing social norms. This forecast, unrivaled in scope, is trusted by manufacturers around the world.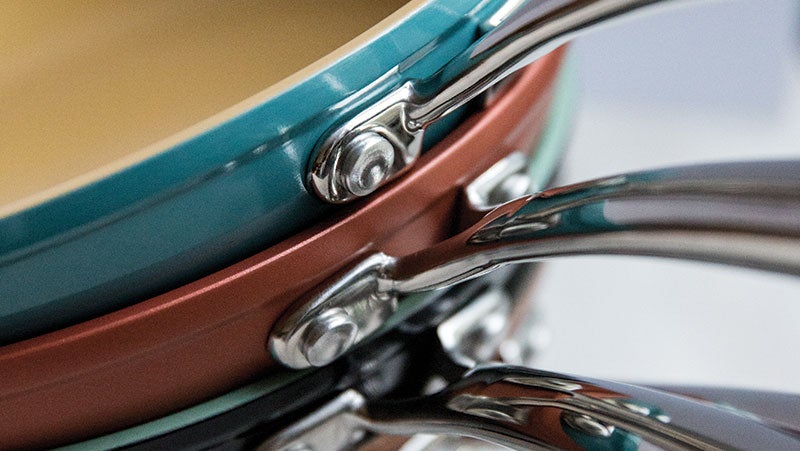 This year's PPG color palette includes: Transcend (a mid-tone oatmeal), Big Cypress (shaded ginger) and Misty Aqua (watercolor cerulean blue). These colors reflect a worldwide focus on wellbeing, mindfulness and simple comforts.
Color trends not only influence the interior design and color palettes of our homes, but things inside them, including cabinetry and the cookware in our kitchens.
Importance of Color in the Kitchen
Traditionally, non-stick coatings have been black, but that is changing with new technologies and an array of colors that are shaping the food industry. Now more than ever, cookware and bakeware are moving beyond function to aesthetically pleasing colorful options as they are increasingly considered lifestyle accessories.
Karen Cowell, APAC marketing communications lead for industrial coatings and an avid home baker, has been involved with the creation of color palettes for non-stick coatings since 2013. "My cream-colored KitchenAid® mixer is my one true love in the kitchen," she shared. "I love to bake and cook, especially for parties, and being able to do that with colorful bakeware and cookware brings a different dimension of happiness."
While colorful cookware is visually pleasing and allows customers to match the colors found in their kitchens, it also plays an important function. As more and more people are being diagnosed with food allergies and sensitivities, colored non-stick coatings are increasingly employed to identify cookware used to prepare specific allergen-free dishes to avoid food cross-contamination.
In fact, the color purple is now commonly adopted to identify pans and utensils that must be kept free of cross-contamination from allergens in both home and professional settings.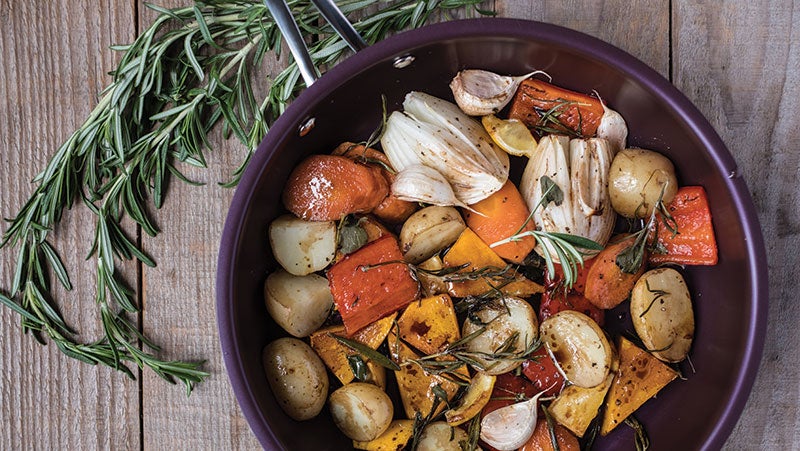 Impact of Color on Cookware Performance
While we can make almost any color, there are manufacturing processes to consider.
In fact, there are three main factors that can limit the color range for non-stick coatings in the houseware industry:
Food-contact safe regulations add limitations to the pigments that can be used. Colored pigments above a certain amount can have an impact on non-stick and durability performance
Heat-resistance: the cure temperature can damage or impact the final color
Stain-resistance properties: food may stain the cookware
Application: certain colors are only suitable for the interior or exterior of the pan
At PPG, we strive to balance the coating performance with the desired color. For example, our ceramic non-stick technology has very good stain resistance when properly applied, even in white.
2021 Trends in Non-stick Coating Color & Special Effects
Expect to see PPG's 2021 colors reflected in non-stick coatings used for housewares, showcasing natural hues that are restorative, gentle and optimistic with cozy neutrals and earthy tones.
In addition to colors, the effects of non-stick coatings will also be influenced by emerging macro design trends. For example, when vintage was trending in 2016, there was a huge demand for copper related hues and translucent effects.
This year, as people continue to look for ways to bring the outdoors into their homes, stone spatter effects will continue to grow in popularity with rough-textured surface coatings for a more natural feel.