With increasing frequency, manufacturers are switching to powder coatings for their advantages, including solvent-free formulation, enhanced durability and high transfer efficiency.
As a leading innovator and supplier of powder coatings to industries like transportation, appliance, furniture and architectural, PPG is a force behind powder's status as one of the fastest growing coatings technologies in the industry.
Powder plays a key role in PPG's ongoing efforts to achieve 40% of sales from sustainably advantaged products by 2025. To help with the goal, the company is ramping up powder production and R&D capabilities around the world.
On March 16th, PPG held a ribbon-cutting ceremony to commemorate the opening of the new European Central Powder Coatings Research and Development (R&D) Center in Milan, Italy.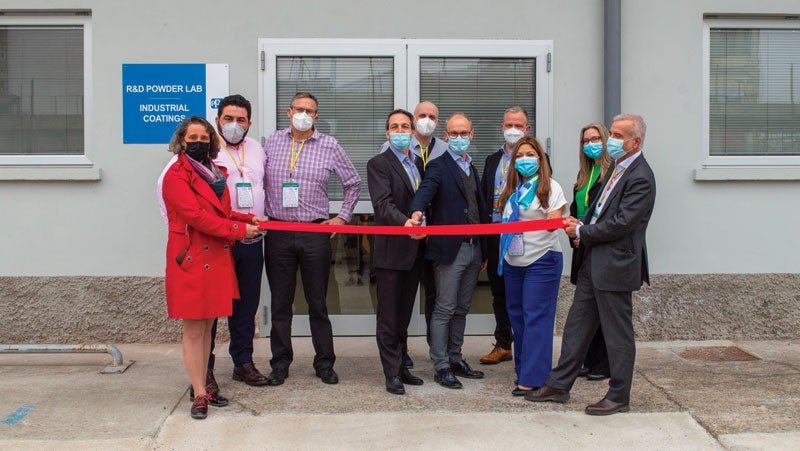 The facility's expanded capabilities will accelerate new powder product development and provide best-in-class technical and customer support through a new state-of-the-art customer application center and a design and color showroom.
Ten PPG representatives attended the event and received a full tour of the production facility and laboratories, plus an introduction to all testing equipment and an overview of what's ahead for powder.
Holding positions across various PPG business units, Michael Shukov, general manager, Industrial Coatings, EMEA, has seen first-hand the growing strategic importance of powder technology and products to PPG. "The R&D center is a European hub for cross-technology research and development. The facility's expanded capabilities will support new product development, demonstrate advanced powder technologies and provide best-in-class customer and technical support."
The opening of the Milan facility is just one example of PPG's ongoing commitment to powder coatings.
Late last year, PPG announced an investment of $2.7 million to expand its powder coatings manufacturing resources at its facility in Sumaré, in the Brazilian state of São Paulo. The investment will increase the plant's powder production capabilities by 40%.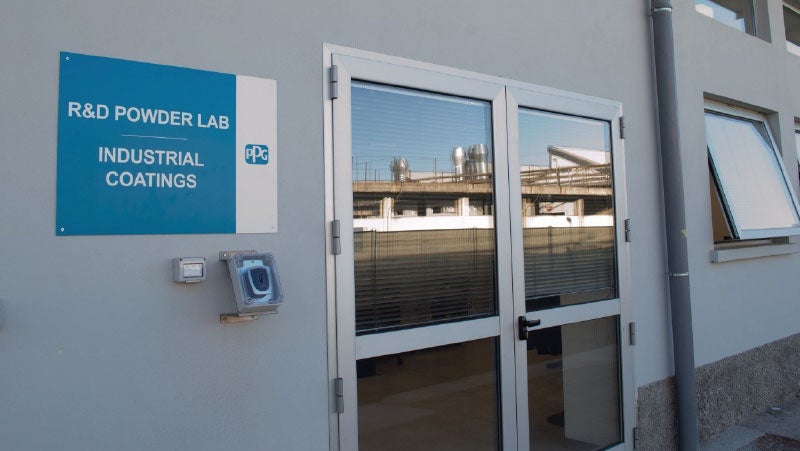 Acquisitions have also played a role in expanding PPG's powder offerings, industry reach and expertise. In 2020, the company acquired Alpha Coatings Technologies, a powder coatings manufacturer for light industrial applications and heat-sensitive substrates, followed by the acquisition of Wörwag, maker of liquid, powder and film coatings for industrial and automotive applications, in 2021. And most recently, PPG acquired the powder coatings business of Arsonsisi, including a manufacturing plant in Verbania, Italy.
With new facilities, investments in manufacturing and acquisitions, PPG is leading the way to next-generation powder coatings that not only solve our customers' toughest challenges but support our efforts to develop more sustainable practices, processes and products.