Industrial coatings is pleased to announce the launch of PPG CORAFLON® Platinum, the latest addition to the trusted Coraflon powder solutions for architectural metal.
This new innovation features high transfer efficiency, extended gloss ranges and improved corrosion performance on aluminium, plus a wider range of colors, glosses, micas and bonded metallics for metal building components.
This breakthrough is the result of PPG's commitment to continuous innovation and providing our customers with market-leading coatings and systems.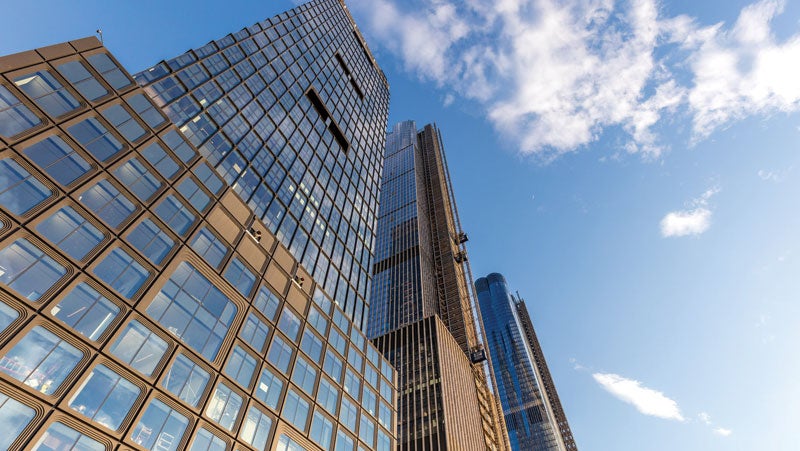 Powder Coatings that Meet the Industry's Highest Specifications
Fluoroethylene vinyl ether (FEVE) fluoropolymer powder coatings, like Coraflon Platinum, are specifically engineered for architectural extrusions and sheet aluminum and are compliant with American Architectural Manufacturers Association (FGIA/AAMA) 2605 specifications for film integrity, chalk resistance and color change.
Coraflon Platinum represents an advancement in PPG's FEVE powder systems, providing an extended gloss range from 5-85, compared to 25-70 for standard FEVE powder coatings, plus a wide portfolio of aesthetics and textures that mimic cement and stone, terracotta and other natural finishes.
The robust protective layer provided by PPG Coraflon Platinum coatings can also create the look of anodized aluminium when specified in a matte (low-gloss) finish and provide corrosion resistance and long-term color fastness not possible with the traditional anodized process.
Supporting Sustainability
While our coatings are covered by a 20-year warranty, architects can trust that their buildings are not only protected throughout their lifecycle, but also meet the strictest environmental standards.
Patented earlier this year, the technology behind Coraflon Platinum powder coatings features 70 percent less e-cap (oven smoke and oven build up) and is specifically formulated without harmful substances, including:
Triglycidyl isocyanurate (TGIC)
Perfluorooctanoic acid (PFOA)
Fluorosurfactants
Volatile organic compounds (VOCs)
Hazardous air pollutants (HAPs)
Living Building Challenge (LBC) Red List substances
REACH compliant – Substance of Very High Concern (SVHCs)
PPG Coraflon Platinum also has transfer efficiency rates that are 20 percent higher than standard FEVE powder coatings. This not only reduces waste with the ability to reduce overspray, it also improves corrosion performance on aluminum with a fast- film build that limits the need to reclaim excess powder.
CORAFLON Platinum Powder Coating Uses
Coraflon Platinum powder coating can be used on a variety of metal building components to provide a resilient protective layer with the industry's highest levels of corrosion and weathering resistance, such as:
Window frames
Building panels
Storefronts
Many other architectural applications
Want to know more? Visit PPGCoraflonPlatinum.com for additional information or to request color samples.
Discover how the Tower at PNC Plaza in Pittsburgh uses Coraflon Platinum >