Designed by acclaimed architect Rafael Viñoly, the David L. Lawrence Convention Center opened in Pittsburgh in 2003 as the world's first certified green convention center. Today, it remains the largest LEED® Gold-certified building in the world.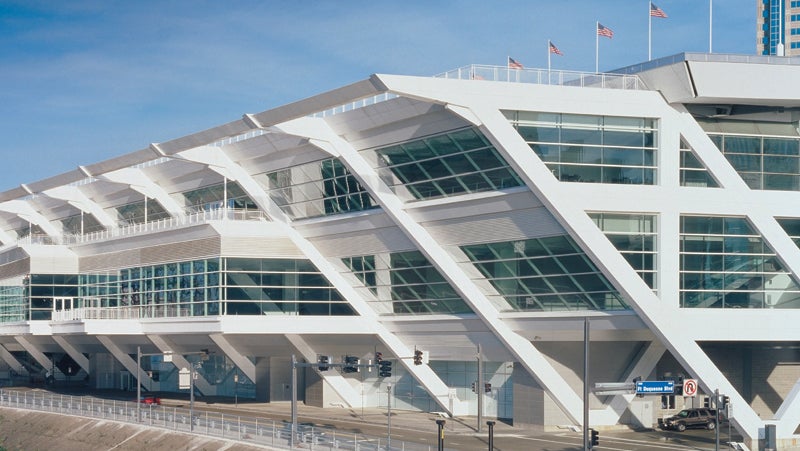 With sustainability at its core, Rafael Viñoly's goal was to create an environmentally advanced structure that would repay its energy investment in less than 10 years.
Along with other environmental innovations such as a cooling plant, natural cross ventilation and a gray water system that recycles half the center's water-saving around 6.5 million gallons of water annually - PPG's coatings and paints used on the building's interior and exterior are also instrumental to its environmental performance.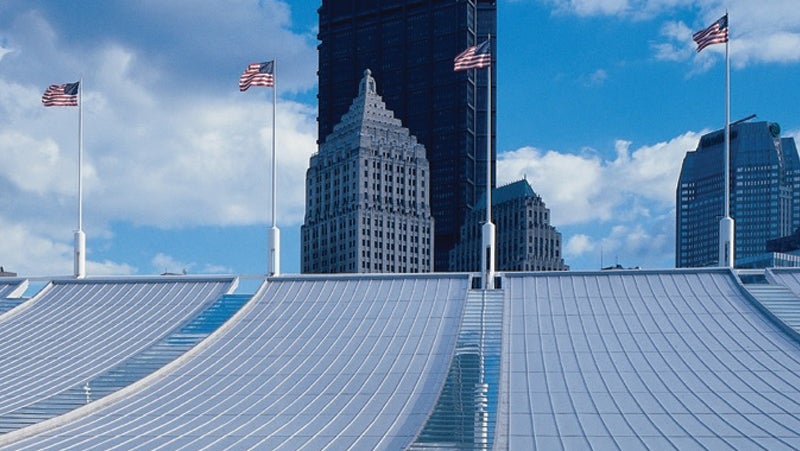 On the metal building panels and skylights, various shades of PPG DURANAR® coatings provide extended durability, reducing the need for repainting and other kinds of maintenance. The indoor use of PPG PURE PERFORMANCE® paint with zero- and low-emitting features reduces exposure to airborne toxins.