At PPG, we believe that color is more than a design aesthetic.
Color impacts creativity and has a strong psychological effect. As a company with years of experience in color development, we understand the powerful influence that color can have on our surroundings, and throughout our daily lives, with its potential to transform emotions and behaviors.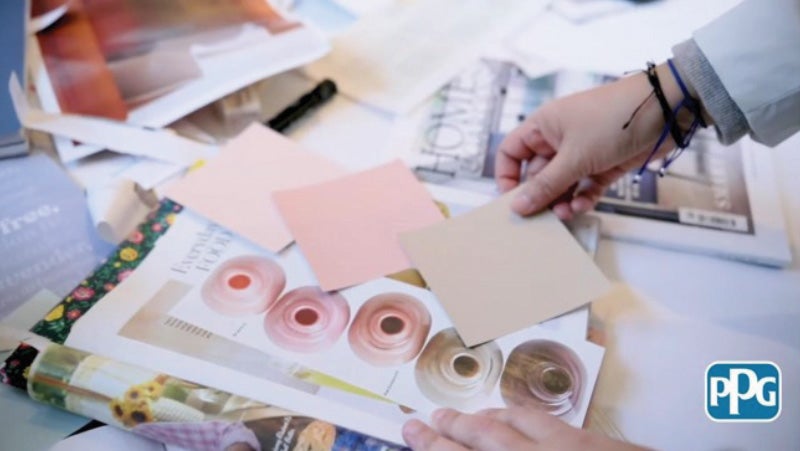 Color trends often reflect current moods or feelings that we want to inspire in our spaces. This past year, we have seen hues emerge that represent wellbeing, nostalgia and nature – a worldwide response to the difficulties created by the pandemic.
With a global team of color stylists across 11 countries, and an annual color forecast based on industry research, world events and changing societal norms, PPG has a deep understanding of color trends and the relationship to product sales.
Increasing Importance of Color Coatings
Color wasn't always an important consideration in the coatings industry, but that has dramatically changed over the past two decades. Today, when evaluating color, manufacturers are required to take a serious look at the psychological needs of the end-user.
In industrial coatings, we have seen a shift from black, grey and neutral shades to a much broader color palette - as well as the emergence of a variety of finishes, such as matte, fine-textured and metallic as a design and psychological element.
Power of Powder Coatings: Combining Functionality + Strength of Color
In addition to innovations in color coatings, PPG is continuously developing new and improved formulations behind the color to meet the technical needs of the end user - most notably in our powder coatings systems.
Across the industry, powder coatings represent just a fraction of coatings sales, but that is changing rapidly.
With the ability to combine simple and environmentally-friendly processes with the power of color and design and excellent functional properties, powder is increasingly being used by manufacturers to protect a wide range of products in both commercial and home settings, as well as vehicles.
Our powder coatings benefits include:
Wide variety of finishes in one coat
Extensive color library
Low production cost per unit
Easy to use with enhanced productivity
Near-zero VOC, improving the carbon footprint of manufacturers and businesses
Easy to reclaim and recycle
95 percent transfer efficiency and often with a harder, more durable finish than most conventional liquid coatings
Extreme protection with increased corrosion protection, UV resistance and scratch resistance
As the demand for powder coatings grows, so does the need for more color and the opportunity to color match. This is especially important as powder coatings are manufactured and shipped ready for the end-user to apply, compared to other coating systems that are typically mixed at point of sale.
Our target at PPG is to provide our customers with strong and protective powder coatings that not only exceed technical standards but create character - that's why we have over 150 RAL colors ready to ship the next day and a library of 1000s of colors to suit a wide-range of OEM specifications and standards.
To ensure the color is the most suitable for our manufacturers and coating applicators, PPG has an array of services to help our customers find, select and specify the correct colors for their projects.