Once reserved for commercial and industrial buildings, the use of architectural aluminum now represents one of the fastest growing trends in new home construction and remodeling.
With numerous performance and aesthetic benefits, it is not hard to understand why aluminum is soaring in popularity in both residential and commercial settings.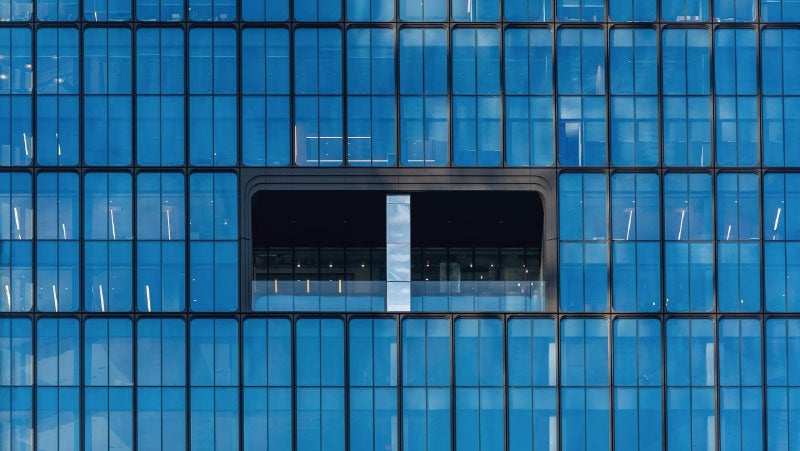 Innovative in Technology + Color
To meet consumer demand, PPG has engineered PPG CORAFLON® PLATINUM powder that opens up new color and design options for fabricators, builders and architects looking to create new spaces or provide high-quality refurbishments.
This innovative powder coating is a unique combination of performance and beauty that offers a wide range of colors, effects and extended glosses ranges from 5-85, compared to 25-70 for standard FEVE products, and delivers outstanding corrosion performance on aluminum in a single coat.
A breakthrough in powder technology, the coating meets FGIA/AAMA 2605-compliance standards, is backed by more than nine years of test data and has a transfer efficiency rate that is 20% higher than standard FEVE powders.
In addition to application ease that uses less overall powder and produces less waste, the coating is also specifically formulated without the following substances: Triglycidyl isocyanurate (TGIC), Perfluorooctanoic acid (PFOA), Fluorosurfactants, Volatile Organic Compounds (VOCs), Hazardous air pollutants (HAPs) and substances of concern.
Embrace, Engage and Escape with Color
There is a new era in protective coatings and the days dominated by black, white and grey are over. PPG Coraflon Platinum provides builders, architects and end-users with the means to achieve their design visions and create virtual works of art with their metal structures.
The color palette for PPG Coraflon Platinum was developed in response to the world's desire to embrace new experiences, engage with one another and escape to nature - to benefit our wellbeing. From dazzling champagne to woodland sage, there is a color that is ideal for every project and design inspiration.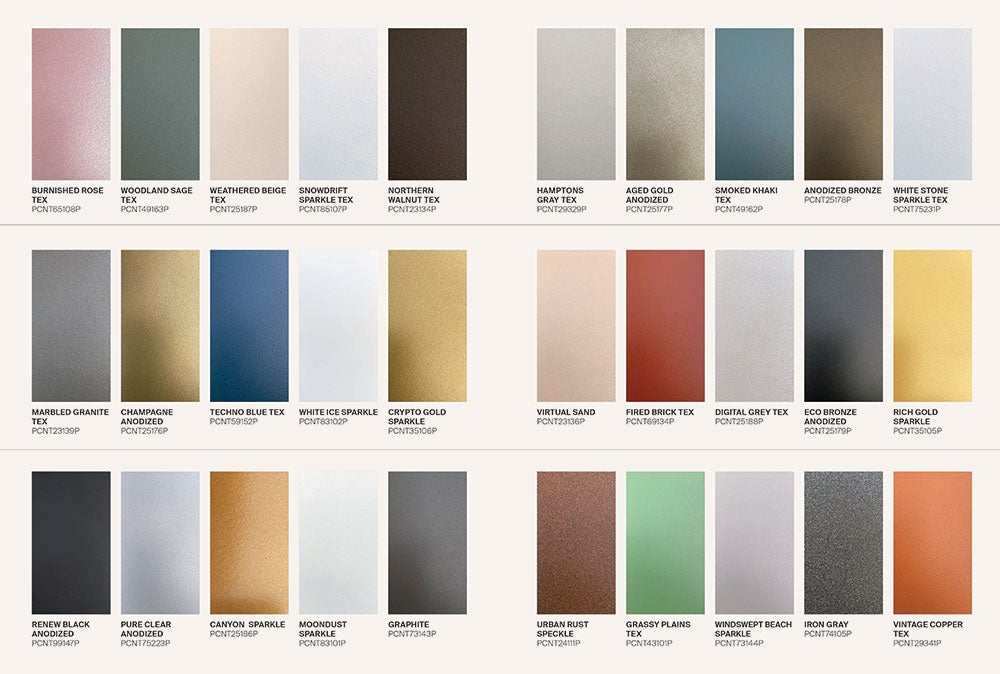 Download the PPG CORAFLON PLATINUM color card >