Faced with a global pandemic and remote working, people are increasingly relying on the digital options to communicate. PPG's industrial coatings business is embracing all things digital to remain as connected and accessible as possible to our customers.
Steve Butler, PPG global sales director, has experienced this first-hand and has seen the industry shift and change during his 18 years at Whitford, prior to its acquisition by PPG in March of 2019. We talked to him about his approach to customer issues and the future of customer connectivity.
How have you seen customer relationships and communication tactics change recently?
I would say our customer relationships have become far stronger and closer. We share the same troubles and concerns within our businesses, which has facilitated open, honest discussions. Communication has obviously been remote, and I've not been on an airplane since February, having only three face-to-face meetings in the past six months. Our customers have become very familiar with, Skype, Zoom and Teams meetings, as have our teams. We have switched our strategy from being reactive, to proactively seeking new business opportunities.
Have you used any new tools or applications recently that have helped improve your workflow?
I'm still a very firm believer in setting daily task lists. Ensure that you tick each one that is complete and never leave the worst task till last!
What do you see the future of customer connectivity to be?
With so many people seeing the benefits of working remotely, I expect that we will have fewer face-to-face meetings. That being said, I believe face-to-face meetings will remain an essential part of customer interactions as people buy from people they trust and enjoy doing business with. Achieving that purely through remote contact is not so easy in my opinion.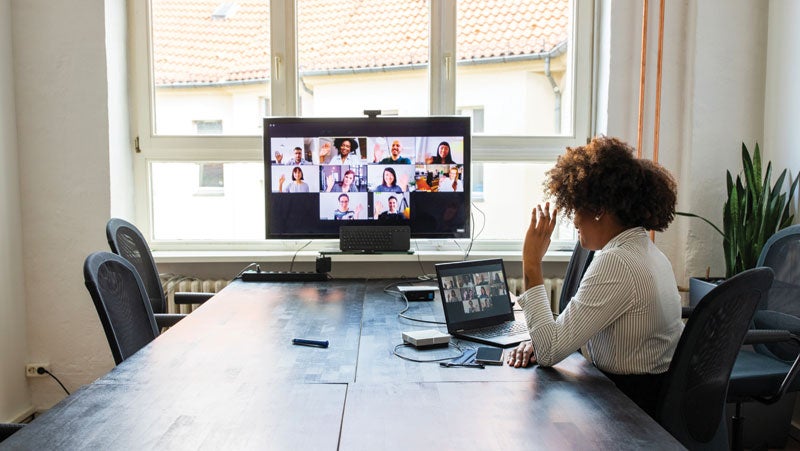 What are some of the challenges you've faced with relationship management this year?
I have actually seen benefits of relationship management with my team while we have all been working remotely. Despite us all being busy, we're at our desks rather than travelling and I'm able to schedule far more one-to-one meetings and supportive Teams calls.
The challenges have been far more centered around customer contact and addressing technical concerns. For example, we have an opportunity right now in China that involve trials with that customer's equipment supplier in Korea, and technical support being offered from the UK, all being done remotely.
How do you approach customer problems and work to solve them?
Taking the opportunity mentioned in the previous question as an example, the first important task was to get our internal team aligned—each person should know their role and responsibility. Our teams in Singapore, China and Hong Kong facilitated the direct contact with the customer and managed the meeting schedules. Our technical team based in the UK led the technical discussions and I managed the direct meetings. I think it is important that the meetings are via Teams so we can see each other's faces.
Is there a challenge that you or the team have overcome that you are particularly proud of?
Yes, very much so. We have seen a huge regulatory change this year that has affected a variety of our coatings and the vast majority of our customers, with reformulated coatings needing to be approved. Our largest automotive customer has seen such a change and our team has managed this entire revalidation process remotely. This has been a considerable undertaking and the team has done an exceptional job in supporting them.
Are there any interesting or fun facts or stories connected to customer relationship management you'd like to share?
A number of years ago, one of my key contacts in Germany visited the UK and I volunteered to pick her up from the airport. Her flight was delayed, and she unfortunately arrived without her luggage which was still in Germany. She was very casually dressed and had an important meeting the following day, so needed a complete set of clothes and toiletries. It was late in the evening, so I took her shopping! The experience strengthened our working relationship.