The expansion of hybrid work models across the globe has increased the demand for remote workstations and home offices. According to the career website Zippia, 74% of U.S. companies are currently using or plan to implement flexible work arrangements that enable employees to work from anywhere.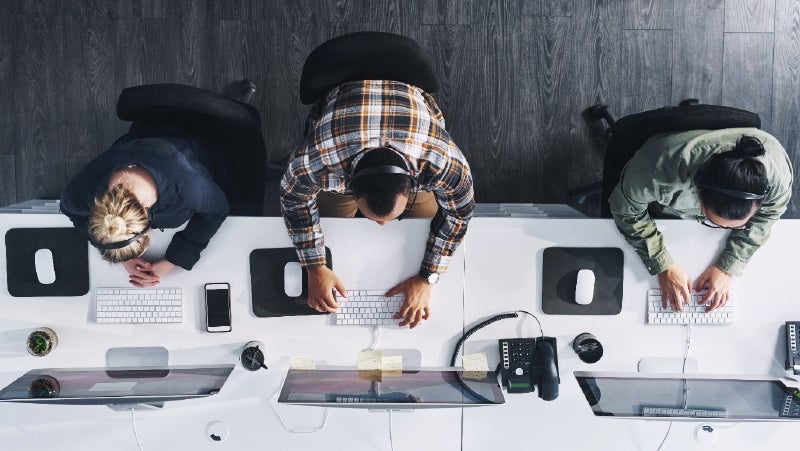 Demand for collaboration and flexibility
Across the globe, this rise in remote and hybrid working has required businesses to adapt their office spaces to align with this new approach.
For many, offices have become a collaborative space to get together for the occasional in-person meetings, while the real work happens at home and over virtual software. So, what does that mean for office spaces?
Office floorplans have been realigned to suit today's evolving demand for collaboration and flexibility, with shared and multi-purpose spaces becoming more common.
New office furniture needs to withstand heavy mixed use as shared and agile workspace are becoming the standard. Reliable office furniture, electronic devices and power equipment all have an important function to guarantee employee productivity in a healthy and safe environment, whether it is at home or in the office.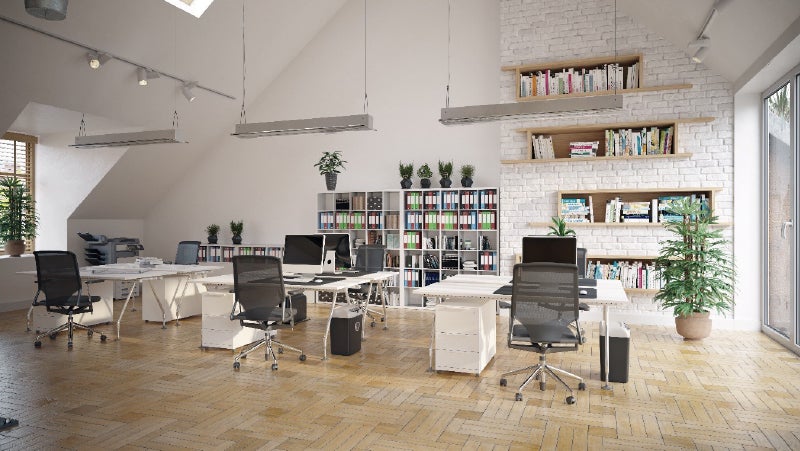 Enhanced durability, on-trend finishes and sustainability
This increased use has seen manufacturers in the industrial coatings industry change their paint lines to powder coatings due their enhanced durability and resistance to abrasions, mars and scratches.
Here at PPG, demand is increasing for our line of powder coatings, including PPG ERGOLUXE® coatings for metal home and office furniture, due to several factors. Not only is the U.S. office furniture market growing annually around 5.3% but more manufacturers are switching to powder formulations due to their performance and sustainability advantages.
Beyond durability, powder coatings provide many other advantages for manufacturers and end-users, including color consistency, a wider range of on-trend finishes (matte, bonded metallics, ultra-smooth surfaces, multi-color textures), as well as sustainability benefits like low volatile organic compound (VOC) content.
Products like PPG ErgoLuxe powder coatings offer a waste-saving, first-pass transfer efficiency rate of up to 85% and the overspray can be reclaimed and reused. Manufacturers can also upgrade the sustainability benefits with PPG ErgoLuxe Eco formulation that contains up to 14% recycled polyethylene terephthalate (rPET).
Maria Lamorey recently wrote an article for Coatings World that discussed the full range of PPG protective solutions that support the growth of hybrid work models, including electronic coatings to protect equipment like laptops and mobile phones, to coatings that keep workers safe, dry and productive at home.
Read it here: https://www.coatingsworld.com/contents/view_online-exclusives/2022-06-17/coatings-made-for-the-hybrid-work-era