Two PPG industry experts, Courtney Jungjohann Deemer, powder coatings business director, and Shelley Verdun, powder coatings business manager, Americas, were recently guests on a podcast to talk about all things powder coatings.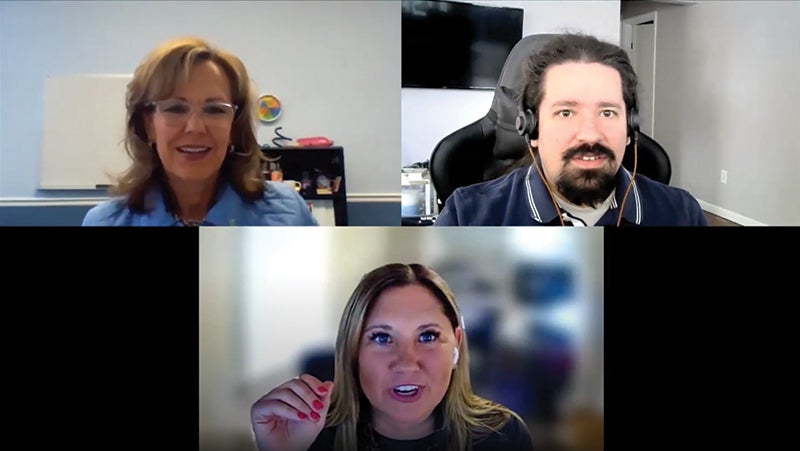 Nathan 'Powder' of The Ask Joe Powder Powdcast interviewed the pair as they discussed the current state of the powder industry, how powder coatings fit into PPG's market strategy, new innovations and where they see the market for powder coatings headed in the future.
Watch the full podcast: https://www.youtube.com/watch?v=Q35uZGUpjAs
Or listen to the podcast on Apple, Google, Spotify or on your preferred podcast publisher.
About Our Experts
Courtney Jungjohann Deemer joined PPG in technical sales 16 years ago after studying chemical engineering at the University of Pittsburgh. She has worked across various sectors within PPG's industrial coatings business with powder playing a key role throughout her career; her first ever sale was related to powder!
Shelley Verdun started at PPG 33 years ago as a chemist. She spent 25 years of her career working in liquid coatings before transitioning to powder in 2015 after leading the acquisition of IBC Coatings Technologies.
The 40-minute podcast is packed full of insights, so what can you expect to learn?
How powder coatings fit into PPG's overall market strategy
How PPG has been affected by the pandemic and how we're keeping up with customer needs
Industry trends and latest powder developments
Emerging opportunities for power in the electric vehicle industry
How PPG delivers better edge coverage and improved corrosion resistance with powder coatings innovations
The power of powder in the architectural space
The environmental benefits of powder coatings
How PPG has utilized low cure technology to make powder coatings a viable option for heat-sensitive substrates such as wood
Antimicrobial powder coating technology
How PPG is embracing post-COVID digitalization
Courtney was recently featured on several podcasts. You can hear more of her insights on this PPG podcast.