PPG industrial coatings is excited to announce the launch of ENVIROCRON® P4 Series, our latest powder technology that offers high-quality, matte and fine texture finishes for a variety of applications.
The PPG Envirocron P4 Series is a GSB International and Qualicoat approved polyester-based powder coating for architectural applications and metal substrates, including furniture, fixtures, lighting, décor, bicycles and general finishing.
Fine Texture and Matte finishes are the New Black
In the past few years, fine textured and matte finishes have become very popular on everything from window frames to consumer goods, including appliances. More and more, consumers want dark neutrals and soft, creamy hues for metallic appliances and other traditionally glossy surfaces.
Architectural finishes have also been influenced by this style. Rich colors with premium finishes give solid architectural colors an elegant, sophisticated and contemporary metallic look that appeals to today's architects, designers and building owners.
Commenting on the launch, Anne Banuls, powder business manager EMEA, said, "Matte and fine texture premium finishes with rich colors are fast becoming the finish of choice in today's architectural space. At PPG, our unrivaled annual global color forecast keeps PPG on top of the latest trends when it comes to identifying colors and developing new finishes."
"The Envirocron P4 Series is a reflection of our leadership in color and special effects. PPG's new powder coating helps manufacturers and OEMs meet growing consumer demand for this emerging design style," said Banuls.
For the Envirocron P4 Series, PPG has selected 28 of the most popular colors to create a luxurious palette of premium finishes available in matte and fine-textured.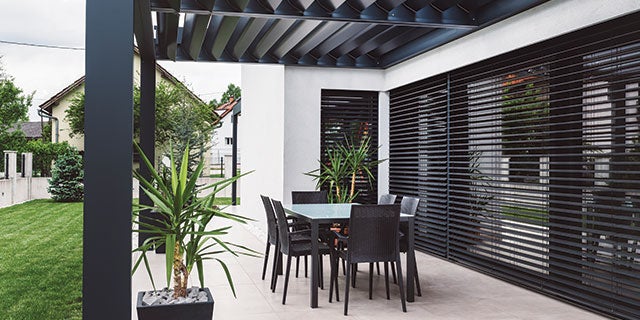 Enhanced Edge Coverage + Product Life
Beyond impressive aesthetics, the powder coating has many benefits including high-scratch resistance, excellent UV-fastness and enhanced edge coverage to extend product life.
Like many of PPG's powder coatings, Envirocron P4 Series is environmentally advanced with no volatile organic compounds (NIA* VOCs) present and no hazardous waste produced, which helps OEMs and manufacturers meet market demands for more sustainable solutions.
Visit www.ppgindustrialcoatings.com/en-US/ppg-envirocron-p4-series for additional information or to request color samples.
*NIA: Non intentionally added