Building a career in the powder coating industry can be more than exciting; it can open up new opportunities for women exploring careers beyond the traditional paths. Courtney Jungjohann Deemer, PPG's global business director for powder coatings, tells us more about the challenges and triumphs of women working in a male-dominated industry.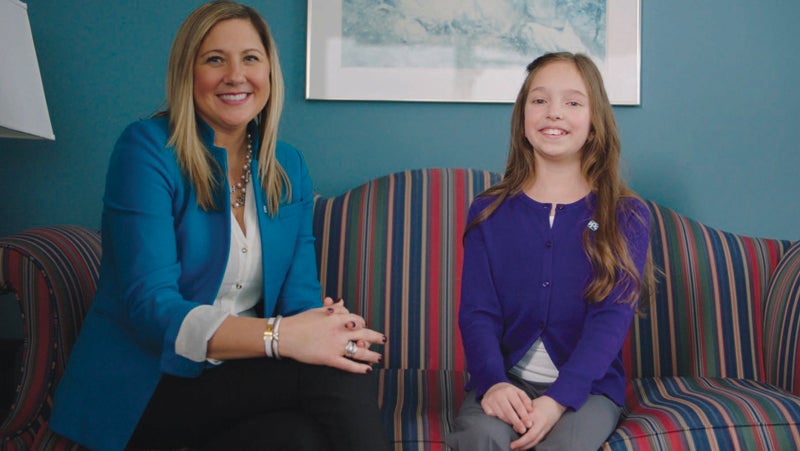 Inspiring Leadership
For decades, the powder coatings industry has been dominated by men, but that is changing as more women enter the field. Courtney Jungjohann Deemer, a 16-year PPG veteran, is one such trailblazer.
After completing her degree in chemical engineering at the University of Pittsburgh, Courtney accepted an offer for an entry-level sales position with PPG. From the start, several supportive women were instrumental in her growth. "It was really inspiring to have female leadership so early on, and more importantly, supportive female leadership," says Courtney. "They took time out of their day to support me even as I progressed into my own leadership roles."
There are many reasons why women are drawn to the coatings industry, but there is no denying that they have made their mark in STEM (Science, Technology, Engineering and Mathematics). In fact, according to UNESCO, around 30% of female students choose STEM-related fields of study in higher education globally (UNESCO 2017).
Overall, there is a higher demand for female leaders in all areas of business and more women are taking on leadership responsibilities and excelling. The powder coatings industry is no exception. "The gender landscape has changed tremendously in the last 16 years. Today, I am happy to see much stronger female representation in the industry," Courtney said. She believes that encouraging women to study STEM-related disciplines is crucial for both the development of future leaders and the betterment of the industry as a whole.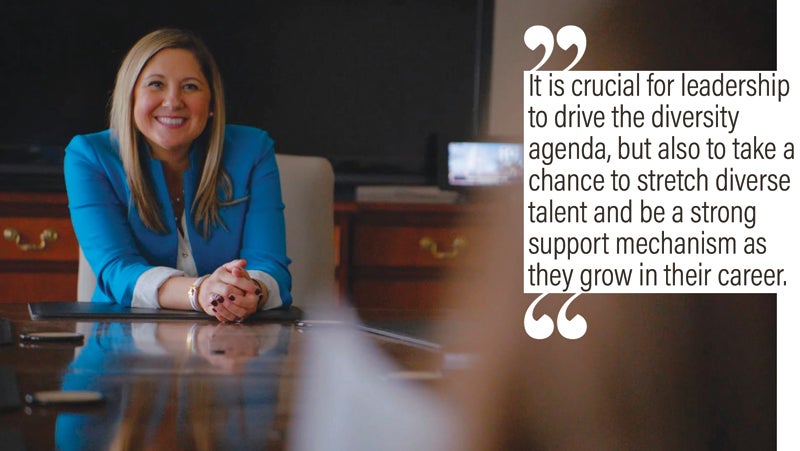 The Power of Networking
The powder coatings industry can be very competitive. A successful career in it requires specific knowledge and talent, but also a strong network of those who are already in the field.
To help build self-assurance and industry knowledge, Courtney feels that a strong organic network and an eagerness to learn are paramount. She received a lot of support from her network, not only from women that helped her through various challenges - especially work-life balance - but also from men who encouraged her career development and provided valuable advice. "Just as diversity is incredibly important on a team, I think it is equally important in your network... My goal is to continue to pay it forward, look for opportunities to network and mentor those who are growing in their career, regardless of gender."
The Value Of Diversity
Diversity is the key to success in any business, and that is certainly true in the powder coating industry. By gleaning perspectives from employees with varied experiences and backgrounds, businesses are better equipped to understand their customers and the markets that they serve.
Companies that build teams that differ in age, gender, ethnicity and backgrounds not only help to make all employees feel welcome and included, which can boost productivity and morale, but the unique insights they bring can deliver real competitive advantages. A new report by BofA Global Research suggests that companies with leadership teams comprised of at least 30% women have higher returns on equity (ROEs) and lower earnings risk.
Courtney believes that it is crucial for senior management to drive the diversity agenda, but also to take a chance to "stretch diverse talent and be a strong support mechanism as employees grow in their careers." She is proud of the diverse workforce she has seen develop throughout her career with PPG, a company that recognizes the importance of diversity, equity, inclusion, collaboration and the value that various generations bring to the organization.