One of the factors that drives PPG's status as a global player in paint and color is our annual color forecast that is unrivaled in scope in the coatings industry. Each year, global stylists from around the world gather for an intensive 3-4 day workshop to explore industry research, world events and cultural influences that shape color to identify what they see as emerging trends.
Recently, Vanessa Peterson, color design manager at PPG, took us behind the scenes to discuss how the styling team chose the 2022 color of the year. She also shared insights into PPG's color forecasting process, macro design trends and the growing influence of color on consumer electronics.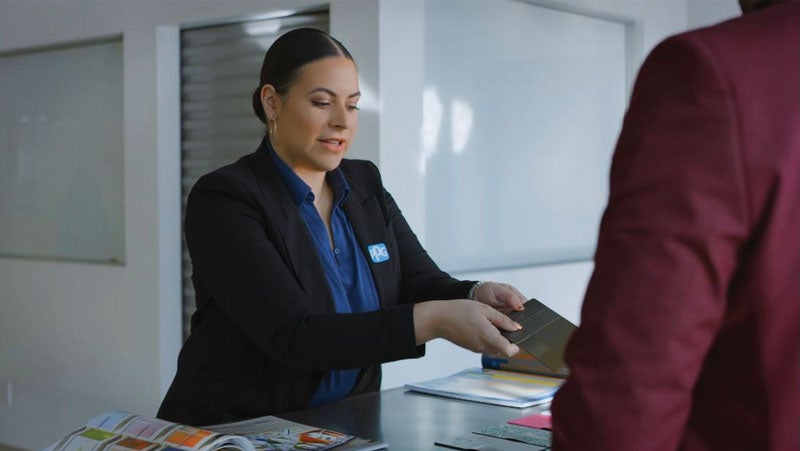 The Importance of Color
Color is a powerful influence on our lives, emotions and behaviors, and allows people to express themselves in ways that would not be possible without it.
But color preferences don't develop in a vacuum; they are a reflection of cultural, political, social and significant global events. How people experience these shared events and emotionally respond to them influences their feelings about color, which ultimately, shapes major trends in color.
The Influence of Color and Finishes on Electronics
Today, consumer electronics play a large role in our color preferences. Traditionally, electronics were available in neutral, basic colors like black, white or gray, but that is changing as electronics are becoming more popular and present in everyday life, evolving from practical tools to wearable fashion accessories and interior design elements. As a result, consumers want their home electronics and personal devices to look stylish with color being among the most important considerations in purchasing decisions.
One of the biggest trends emerging is textured and high-gloss finishes, a novelty, particularly in electronic materials. Additionally, COVID-19 has generated rising demand for clean screens and surfaces with coatings that have anti-fingerprint properties.
For electronics, waterborne coatings are getting a lot of attention. "New pigments and additives, and the way that colors are sprayed have brought a lot of recent change," Vanessa explained. "I'm really excited about the improvements that have been made in the production of colors for waterborne coatings used on electronics; we are able to achieve beautiful colors and metallic textured finishes with a lower environmental impact than solvent borne coatings."
But electronics are just part of the global color story.
PPG's Color Forecasting Process
Each year, PPG conducts year-long, in-depth research on all the factors that are known to influence the emergence of certain colors. This research enables our color expert team to identify the macro trends that are in common in countries around the world, taking into consideration how colors and shades are perceived differently across cultures.
Beyond consumer electronics, the team explores color and design trends in automotive, aerospace, architecture, as well as home paint and stain industries.
Because it is a global color forecast that spans industries, the colors also must transcend cultures, demographics and markets and reflect a shared story.
Manufacturers around the globe rely on this color forecast to make and sell products that will be in high demand and on trend.
"Being part of a team that identifies trends and curates and produces colors that influence multiple design fields around the world is a dream come true for me as a creative person," said Vanessa.
2022 Color of the Year
PPG's annual color of the year is part of this forecasting process that provides a truly global, comprehensive color palette collection.
Due to COVID-19, the entire 2022 color selection process was held virtually. Through new digital collaboration tools and lively debates, thirty-five stylists representing eleven different countries and eight distinct PPG businesses curated a cross-cultural trends direction and ultimately, arrived at the 2022 Color of the Year, Olive Sprig.
PPG's 2021 paint color forecast reflected a renewed focus on wellbeing, sustainability and human connection. This challenging year inspired an interest in a more peaceful world, which balances both timeless traditions and new technology.
Today, consumers are seeking simplicity with a return to community; the 2022 color forecast reflects this spirit. Vanessa shared why. "We wanted something that reminded people of the beauty of nature, joy and hope. We thought of people reaching out to neighbors and reconnecting."
She added, "A beautiful green like Olive Sprig inspires feelings of belonging-to the world, to a community-in a way that fosters feelings of peace and calm."
How Macro Trends Inspired Olive Sprig
Under the theme Horizon, which represents our current state of hope, reflection and new beginnings in the post-pandemic era, PPG's color experts identified three macro trends that they believe will resonate in 2022:
Introspective: This macro trend is all about well-being and mental health, inspired by a desire to reconnect and lead a happy and fulfilling life as the world tries to move beyond the pandemic.
Invaluable: There is a macro trend emerging that values nostalgia and reconnection with the past. Preferences are shifting from fast fashions to old-school vintage looks of yesteryear.
Inspired: During the past year, digital tools became crucial for staying connected. There has been a significant shift from feelings of unease about digital technology to new levels of comfort. Where people were once hesitant to adopt technology, they are now embracing digital tools that are essential for daily life.
As a global color resource, PPG provides direction to architects, designers and homeowners, and our annual in-depth color forecast plays a large part. "We don't just identify great colors, but we create new ones and bring them to life," Vanessa stated.